Pneumatic Vendors > Burkert Fluid Control Systems

For Hygienic Processing, Water Treatment, Cooling Systems, Gas Handling, Microfluidics and Steam.
BURKERT CONTROMATIC is a European manufacturer headquartered in Germany with manufacturing and warehousing in the United States... a leader in Fluid Control Technology with a global presence in 35 countries around the world.
Burkert strives to provide new and highly advanced products and solutions, ranging from integrated process measurement and control units to the most sophisticated systems used in process control systems.
Their products and systems can be used wherever fluid media and gases need to be measured, controlled and regulated. Whether the application is filling, level, flow, pressure or temperature, Burkert has a solution and a uniquely comprehensive range of products to handle it, including solenoid, process and analytical valves, pneumatic actuation, sensors and controllers.
Product Offering
Liquid and Steam Process Valves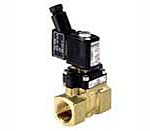 Available in brass, stainless steel, teflon, pvc, and pvdf
Pressure sensors
Flow sensors
Level sensors
Temperature sensors
pH sensors
Orp and conductivity sensors
System 2000 Angle Seat Valves
Cost less to own and operate than motor actuated ball valves and about 50% less than comparable sizes
2-Way, piston-operated
Compact
Optical position indicator is standard
Bronze or stainless steel bodies
Articulated seat holder assures positive sealing
Manual override
Spring loaded, double PTFE seals separate and isolate the process fluid
On/off or continuous control
Long service life
Various end connections
PID positioner
Rated to 230 psi
Positioner SideControl
Digital Electropneumatic Positioner
Compact metal housing
2-Way, piston-operated
Graphic display with backlight
Easy start-up
Comprehensive range of additional software functions
Profibus DPV1 (optional)
Assembly acc. to IEC 534-6 / VDI VDE 3845
Burkert Diaphragm Valves
Body materials:
Stainless steel
Aseptic stainless steel (FDA)
Plastic (PVC, PVDF, PP)
On/off continuous control
Postioner with integral PID controller
Applications: 
Chemical, Food & Beverage, Pharmaceutical
Analytical Valves
Miniature Solenoid Valve
Near-Zero Dead Volume
Size: .63" x 1" x 1.9"
Vacuum to 29 PSI
Handles pharmaceutical or biological substances
Ball Valve with 'Top Control'
On/off and continuous control
Integrated PID controller with internal + external setpoint
Programmable flow curves: free, linear, equal percentage
Three input signals: frequency, 4-20 mA, PT100
All major protocols (Fieldbus, Profibus, DeviceNET)
Ball valves also available with pneumatic or electric actuation
Burkert Flow Meter (for water)
Shows both flow and volume
Two alarm relays (optional)
Menu guided operation
TEACH-IN: Automatic calibration (in certain applications)
Available for Profibus DP
Burkert Temperature Control
Burkert temperature sensor
Continuous control solenoid valve
Integral PI controller for temperature control
PT100 Signal
Burkert Water Valves
Double O-ring seals between armature guide and coil
Insensitive to humidity and aggressive environments
Up to 10X longer service life
360° rotatable coil
Waterhammer Free
Now available in stainless steel
Conductivity pH or redox
TEACH-IN function
Remote display and control
Test simulation under dry run conditions
30% less installation time
Pneumatic Valves
Burkert's pneumatic valves are completely modular.
Stand-alone or manifold mounting systems.
Modules snap together quickly and easily by hand, and are DIN rail and Fieldbus ready.
Integrated pushi-in fittings.
LED indicators (inputs & outputs)
Captured exhaust makes these valves ideal for clean room applications.
Coil and Electronics are completely isolated from the pneumatic media.
Fluent in digital languages, Burkert pneumatic valves are Fieldbus and PLC compatible.
Three families of valve sizes provide flow rate capability ranges from 0.2 cfm to 56.5 cfm.
Ultrasonic level transmitter / TopControl Valve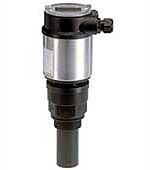 Eliminates external controller
NEMA 4 Enclosure
4-20mA output
Two optional 3A relays
Fail-safe alarms
TEACH-IN function
Simulation function
Imperial or metric measurements 
Product Features
Easy Link - the innovative low cost point-to-point link of sensors to valve actuation.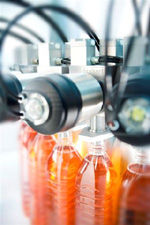 All sensor and valve systems, including flow control systems, temperature control systems, pH control systems, pressure control sytems and level control systems can be connected directly with Easy Link.
Burkert delivers "plug and play" sensor-valve-systems (including cables) - direct connection between control valve and sensor. Every customer can benefit from cost reductions, whether they are as a result of reduced order processing and installation time or simplified system operation. Overall savings of up to an 80% reduction in the total cost of ownership.
Burkert systems are easy to order, install, operate, maintain and service
Common applications include:
Pharmaceutical, Biomedical, Cosmetics, Semiconductor Manufacturing, Water Treatment, Biosystems, Blood Analyzers, Deionized Water Systems, Filling Machines, Electroplating, Food and Beverage Equipment
Valve materials include: Brass, Stainless Steel, PVC, PVDF
Port sizes range from#10-32 to 2" NPT as well as tri-clamp. Metric ports are also available.
Fieldbus Protocols Available: Profibus; DeviceNet (Allen Bradley); ASI Interface
Technical Specifications

PDF 2/2–way solenoid valve for fluids
PDF Standard 2/2 or 3/2-way Solenoid Valve, with pivoted armature and isolating diaphragm
PDF Standard 2/2-way Solenoid Valve with servo-diaphragm
PDF Standard 2/2–way Angle–Seat w/ NPT ends for media up to 365°F (185°C) 1/2" – 2 1/2"
PDF Angle-Seat Control Valve Continuous
PDF Positioner SideControl Type 8792
PDF Positioner SideControl Type 8793
PDF Globe Valves
PDF Diaphragm Valves
PDF 2/2-way Diaphragm Valve with plastic body, pneumatically operated, 1/2" – 4"
PDF Electromagnetic Flow Transmitter
PDF Inline Flow Sensor Continuous
PDF Temperature Sensor
PDF Ultrasonic Level Transmitter
PDF Digital pH Controller
PDF Standard TopControl Continuous
PDF Standard Remote Process Actuation Control System AirLINE - Rockwell 1734 Point I/O System
PDF Remote Process Actuation Control System AirLINE - Siemens ET 200S