Pneumatic Vendors > Adsens Technology, Inc.
Pneumatic/ Hydraulic Mufflers, Filters, Magnetic Sensors and Pressure Switches, M8 and M12 Connectors.
ADSENS provides high quality fluid power components at competitive pricing. Adsens offers a product range that includes pneumatic / hydraulic sintered bronze and stainless steel mufflers and speed controls, M8 and M12 connectors, magnetic sensors for pneumatic cylinders and precision pressure switches.
Established in 1991, Adsens is a premier source provider for the fluid power industry. All of Adsens products are made using state of the art processing techniques with the highest quality standard to ensure precision in every item.
Together with their outstanding manufacturing facilities in Taiwan, Adsens takes pride in their customer service, quality control, and competitive pricing. Adsens maintains a large inventory of all standard parts to provide customers with prompt delivery.
Product Offering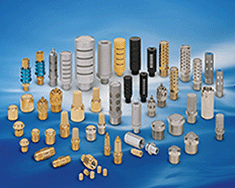 Magnetic Sensors
Fluid Power Accessories

Mufflers
Breather Vents
Inline Filters
Snubbers

Precision Pressure Switches
M8 and M12 Connectors
Product Features
State of the art design and fabrication processes
Superior quality materials
Large on-hand inventory for prompt delivery
Common Application

Custom and proprietary products can be developed specifically for your application requirements.

Approvals

Most products are compliant to RoHS Directive